Meta Boost x SOLS Programme
Meta in partnership with SOLS Foundation & SOLS edu is offering a free programme which provides online and in-person training for small local businesses.
Learn how to grow your business by establishing an online presence with Facebook, Instagram & WhatsApp.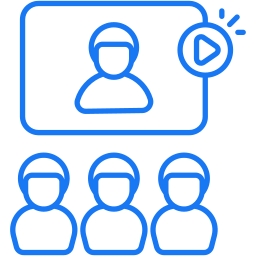 Free Classes
Free online classes & access to self-guided courses.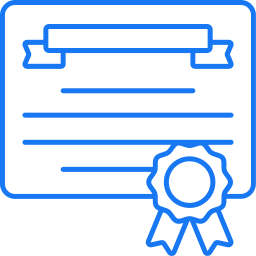 Certification
Get certificates upon completing the modules.
Many businesses took a hit during the pandemic and haven't fully recovered to this day. This is even more prevalent for businesses in rural areas that struggle to reach their target audience. If the pandemic has taught us anything, it's the importance of connecting to people online and finding services for everyday needs online. This is where Meta comes in.

Meta, the Facebook company, that also runs Instagram & WhatsApp has over 21 million active Facebook users in Malaysia alone, making it a vital platform for businesses to connect with customers.
Meta has partnered with SOLS Foundation, a leading education provider for underserved communities, to teach small businesses how to use Meta platforms to connect to a larger customer base and grow their business.
Who is the Meta Boost Programme for?
Approval
Once your application is reviewed and approved, you will be assigned to 4 modules of your preference.
Attend Classes
You may join the scheduled classes, according to your preferences.
Certificate
You will receive your certificate as soon as you complete the programme.
The Meta Boost x SOLS Programme consists of 4 modules. You are encouraged to complete the programme in stages.
You will be introduced to Meta Business tools, through step-by-step instructions, live demonstrations and interactive activities. The programme will help you build customer relationships and reach new audiences on Facebook, Instagram and WhatsApp.
Module 1

Establish your Online Presence with Facebook & Instagram

An online presence can help you find more customers and increase both online and local sales. Learning how to increase awareness of your business to customers on Facebook and Instagram.
Module 2

Use Facebook to Raise Awareness of your Business

This module is for small business owners who want to attract an online audience. Learn how to use Facebook & Instagram so people discover what your products and think of your brand when it's time to buy.
Module 3

Get Started with Meta Business Suite

This module is intended is for small business owners who want to learn how to manage all of your business activity on Facebook, Messenger and Instagram from one place with Meta Business Suite.
Module 4

Reach your Audience with Personalised Ads

This module is for small business owners who are interested in learning how to create ad campaigns in Ads Manager and want to determine who will see their ads and when and where their ads will appear.
Module 5

Creatively Engage your Audience with Instagram

People come to Instagram to explore their interests and connect with others. Learn how to craft more creatively engaging content that will help your business stand out on Instagram.
Module 6

Instagram Commerce Solutions

This module prepares you to start using Instagram Shopping features. Learn how to use Instagram Shopping tools to prompt people to discover and purchase your products on Instagram.
Module 7

Attract Customers to your Business on WhatsApp

Your new, existing and potential customers probably use WhatsApp everyday. Learn how to connect with your customers and share your catalog of your products or services using WhatsApp.
Are you a Malaysian Micro or Small and Medium businesses (SMB) owner, worker or aspiring to be a business owner and interested in learning how you can establish your online business presence? If yes, sign up today for our FREE Meta Boost x SOLS programme.